Operating Systems & Cost Controls

COST CONTROLS & PROJECT MANAGEMENT
ViewPoint is a complete, web-based construction ERP solution with leading-edge tools for accounting, project management, equipment and materials management, service management, document control, HR and payroll, inventory, reporting and much more. Spectrum allows contractors to work in real time, no matter where work takes them.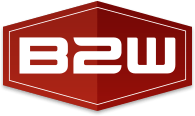 ESTIMATING
Robust, enterprise-class performance
Designed from the ground up to take advantage of the every latest .NET and SQL Server tools from Microsoft, B2W Estimate provides and infinitely scalable, high performance platform to run advanced features reliably at high speed and to accomodate future development. With these building blocks in one place, construction estimators work faster, more accurately and with the same, consistent data. In addition to traditional pay item bids, B2W Estimate supports Work Breakdown Structure (WBS) bidding. This allows companies to organize and develop estimates in an unlimited hierarchical form, with visibility into how costs are rolled up and the level of details at which costing is done. Estimates can be configured to support pay items, WBS levels, or both together.

REAL-TIME LABOUR, ASSET & SAFETY REPORTING
Traqspera is a cloud-based construction management solution. Traqspera provides a searchable employee management system with information like real-time locations, training and availability. Asset management functionality enables users to track and organize the locations of all vehicles, equipment and tools. The safety management module enables users to record and retrieve all safety documentation and analyze safety statistics and trends. Traqspera records labour hours and costs including asset usage across multiple work sites for real-time billing and payroll purposes. Traqspera syncs directly with our Viewpoint cost controls software system.

PROJECT SCHEDULING
Built for professional project managers, Project Professional offers familiar tools, like Gantt charts, to help you easily create schedules and reduce training time. Reduce inefficiencies with automated features. Auto-populate start and end dates based on dependencies, and use the Task Inspector to identify more efficient task and resource arrangements. Built-in multiple timelines help you visually represent complex schedules and understand all aspects of a project. Easily share timelines using familiar Office tools like PowerPoint. You can use baselines to help decision makers track and compare actual progress to the original project plan.

IT MANAGEMENT
Superion provides businesses with Reliable and Responsive IT Support while emphasizing an Exceptional Client Experience. We provide fixed-fee service plans that include all IT services necessary to manage and maintain your technology needs. We provide you a team of industry experts who bring you all the knowledge and experience required for designing, implementing, maintaining, supporting and adapting technology to meet your needs.